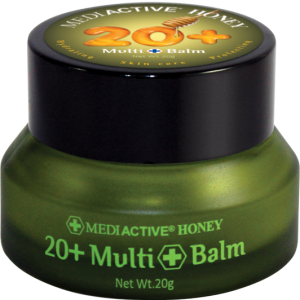 20+ Multi Balm (Net weight.20g)
Product Description:
Mediactive® Active 20+ Multi-balm has natural ingredients.
The assurance of knowing that you are doing the very best for your skin, with a product that dramatically improves health and appearance, and rapidly alleviates skin afflictions.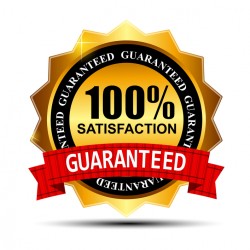 Shipping & Delivery Fee
Parcel Zone
Country
Shipping Type
Delivery Fee
Estimated Delivery Time
1 ~ 4 Units
5 ~ 9 Units
10 ~ 13 Units
14 ~ 18 Units
19 Units or Above
Australia
Regular Post
$5.95
$9.75
$9.75
$9.75
Contact info@multibalm.com.au
3 – 7 Business Days
Zone 1
New Zealand
Pack & Track
$14.95
$17.95
$20.95
$28.95
3 – 10 Business Days
Zone 2
China, Hong Kong, Japan
Pack & Track, Registerd Post*
$16.95
$21.95
$26.95
$36.95
Zone 3
South Korea, Singapore, Malaysia, Taiwan, Thailand, Indonesia, India, Vietnam
$16.95
$21.95
$26.95
$36.95
Zone 4
USA, Canada
$18.95
$25.95
$31.95
$44.95
Zone 5
Fiji, Philiphines, Papua New Guinea, New Caledonia, Solomon Islands, Sri Lanka
$18.95
$25.95
$31.95
$44.95
Zone 6
UK, France, Germany, Sweden, Ireland, Italy, Netherelands, Norway, Spain, Switzerland
$23.95
$38.95
$50.95
$69.95
Zone 7
Austria, Belgium, Denmark, Finland, Greece, Malta, Poland, South Africa
$23.95
$38.95
$50.95
$69.95
Zone 8
Israel
Pack & Track
$25.95
$42.95
$57.95
$79.95
* Countries not listed above, please go to International Parcel Zones (http://auspost.com.au/apps/international-post-guide.html) to check Zone number, then check delivery fee above.
* For the countries which does not support Pack&Track Service, The Registered Post service will be chosen for delivery. Some Overseas deliveries may take longer depending on the delivery address.
IMPORTANT: Please note that in accordance with Australian export regulations we are required to declare the exact value of all items and identify the order as dutiable "merchandise". We are also prohibited by law from identifying an order as a "gift" for export purposes, even if a customer has placed the order with the intention of delivery to a gift recipient. It is the customer's responsibility to pay any overseas customs duties, foreign taxes or other fees that may be imposed. For more information on taxes, duties and customs regulations please contact your local customs office directly.
Please choose purchasing quantity below and click "Add to cart" to continue.